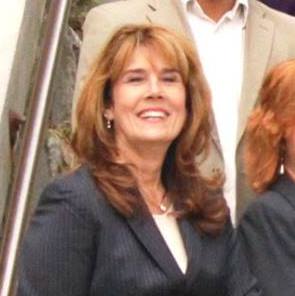 | Broker/Owner Naugatuck Office
Naugatuck Office
774 New Haven Road
Naugatuck, CT 06770
Email Website Phone: 203-723-4461 Toll Free: 1-800-443-4461 Direct Phone: 203-796-1222 Fax: 203-723-8357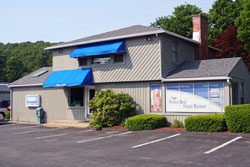 Your Coldwell Banker Realty 2000 Naugatuck team extends a neighborly Naugatuck welcome. Our talented team is comprised of more than 30 experienced, friendly agents. For the past six years, our Naugatuck branch has been named the number one Coldwell Banker Franchise Affiliate Office in Connecticut. Moreover, year after year, our branch sells more homes than any other real estate firm in Naugatuck, and our agents regularly earn awards for their individual sales achievements.
Our Naugatuck agents are successful because they are knowledgeable, multilingual (Spanish, Portuguese, Dutch and the African languages of Fante, Akan and Ga), well-trained, trustworthy and committed. Plus, they are passionate about Naugatuck and the surrounding greater Waterbury region. They not only live and work here; they are involved in the community, serving a variety of civic organizations and clubs.
When you visit our Naugatuck office, you'll discover a warm, family-like ambiance, where we embrace our customers with unparalleled hospitality. Customers are always our first priority. We take great pride in delivering expert, thorough service. From capturing every detail about your property in the paperwork to negotiating the best price for you to ensuring that you understand each step of the closing, we focus on exceeding your expectations. You are invited to learn more about our diverse team of agents and our community.
About Rebecca
Our Broker & Owner, Rebecca Zandvliet personally contributes to the 2000 reasons customers select Coldwell Banker Realty 2000. As an experienced real estate agent, a mother of four, a distinguished community activist, and a dedicated mentor, she is directly responsible for transforming many of our agents into true real estate artisans. She sets high service and ethical standards for our agents and retains only the most talented real estate artisans who are willing to rise to the challenge. She is an inspiring visionary leader.
Rebecca has worked as a licensed realtor in Connecticut for more than 20 years and genuinely enjoys every aspect of the business. She explains, "I enjoy working with people. Purchasing a home is an important part of our society, and for many people, it is the most important and expensive investment they'll ever make. I really get a kick out of guiding buyers and sellers through the process. Plus, I also enjoy teaching new agents and advising seasoned ones. On paper, the real estate business is about houses and properties. But in reality, it's all about people. Building relationships with my customers and agents is truly rewarding."
Coldwell Banker Real Estate Enterprise After working as an agent and broker for several years, Rebecca purchased Coldwell Banker Realty 2000 in Naugatuck in 2001, and in 2002, she purchased Coldwell Banker Bredice & Dean in Torrington. In 2005, she expanded her enterprise opening a Coldwell Banker Realty 2000 office in Waterbury. In 2007, she leveraged the talent and resources of the three locations and branded them under one name: Coldwell Banker Realty 2000. This name was selected to reflect the craft and art of the agents, as well as the 2000 reasons customers select our firm.
Family & Community Rebecca is a strong advocate for giving back to the community and has put this belief into action through her work with the Naugatuck YMCA, Greater Waterbury Board of Realtors, Naugatuck Chamber of Commerce, Naugatuck Economic Development Commission (NEDC), Naugatuck Rotary Club, United Way of Naugatuck & Beacon Falls, Naugatuck American Red Cross, Naugatuck Board of Education (past chairman), and more. She has held leadership positions with several of these organizations, earning the "first woman" title along the way.
In addition to running a successful business, contributing to the community and breaking a few glass ceilings, Rebecca and her husband Peter have raised four sons – Jonathan, Andrew, Daniel and Peter.