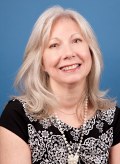 Naugatuck Office
774 New Haven Road
Naugatuck, CT 06770
Email Website Phone: 203-723-4461 Toll Free: 1-800-443-4461 Direct Phone: 203-796-1222 Fax: 203-723-8357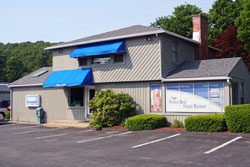 Your Coldwell Banker Realty 2000 Naugatuck team extends a neighborly Naugatuck welcome. Our talented team is comprised of more than 30 experienced, friendly agents. For the past six years, our Naugatuck branch has been named the number one Coldwell Banker Franchise Affiliate Office in Connecticut. Moreover, year after year, our branch sells more homes than any other real estate firm in Naugatuck, and our agents regularly earn awards for their individual sales achievements.
Our Naugatuck agents are successful because they are knowledgeable, multilingual (Spanish, Portuguese, Dutch and the African languages of Fante, Akan and Ga), well-trained, trustworthy and committed. Plus, they are passionate about Naugatuck and the surrounding greater Waterbury region. They not only live and work here; they are involved in the community, serving a variety of civic organizations and clubs.
When you visit our Naugatuck office, you'll discover a warm, family-like ambiance, where we embrace our customers with unparalleled hospitality. Customers are always our first priority. We take great pride in delivering expert, thorough service. From capturing every detail about your property in the paperwork to negotiating the best price for you to ensuring that you understand each step of the closing, we focus on exceeding your expectations. You are invited to learn more about our diverse team of agents and our community.
About Peggy
Peggy Dufresne combines her enthusiasm for the real estate business with proven experience. Her sense of humor, as well as her commitment to service and expertise, has made Peggy a customer favorite. She earns repeat and referral business because she offers top shelf service, account management skills, information technology capabilities, and finance experience. Her professional affiliations include the Litchfield Board of Realtors, Connecticut MLS, Fairfield County CMLS, Accredited Buyer Representative, AHWD, GRI and e-Pro.
Peggy explains her service philosophy, stating: "Buying or selling a home is the largest financial transaction most people make in their lives. As a professional realtor, I provide my clients with the fiduciary responsibilities of confidentiality, loyalty, obedience, disclosure, accounting, reasonable skill and care. That means that I am with each customer every step of the real estate transaction. I strive to provide my clients with a successful real estate experience through hard work, dedication and exceptional customer service. For example, that's why I belong to two multiple listing services (MLS), showcase my listings on Realtor.com, and continually fine-tune my advertising."
Peggy is also quite knowledgeable about Naugatuck, having lived here for more than 30 years; however, she likes to point out that she's still only 29 years old at heart. She demonstrates her commitment to the community through her work with the Naugatuck Visiting Nurses Association Advisory Board, and Material Girls Quilt Group. She has held many leadership positions with The Congregational Church of Naugatuck and served as Secretary and President of the Women's Council of Realtors, Laurel Chapter. Her greatest personal passion is quilting. She leads a group that meets weekly to promote the art of quilting. They sew quilts for special projects, such as Simply Smiles. Her group has made more than 100 personalized quilts for orphans in Oaxaca, Mexico.
Peggy and her husband Rick raised four children in Naugatuck and dedicated their child rearing years to supporting the Naugatuck School District. She and Rick are quite proud of their children's accomplishments and their dedication to community service as well. Jeff is a Lieutenant with the West Hartford Fire Department, Jenna teaches 6th grade in Naugatuck, Joshua has spent several summers working and volunteering with the Simply Smiles organization (most recently on the Cheyenne River Sioux Tribe reservation in South Dakota). Jillian is head of the ESL department and teaches Spanish at Rumsey Hall in Washington Depot.
Peggy Dufresne's Listings