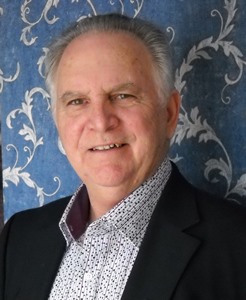 Naugatuck Office
774 New Haven Road
Naugatuck, CT 06770
Email Website Phone: 203-723-4461 Toll Free: 1-800-443-4461 Direct Phone: 203-796-1222 Fax: 203-723-8357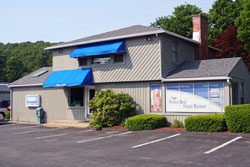 Your Coldwell Banker Realty 2000 Naugatuck team extends a neighborly Naugatuck welcome. Our talented team is comprised of more than 30 experienced, friendly agents. For the past six years, our Naugatuck branch has been named the number one Coldwell Banker Franchise Affiliate Office in Connecticut. Moreover, year after year, our branch sells more homes than any other real estate firm in Naugatuck, and our agents regularly earn awards for their individual sales achievements.
Our Naugatuck agents are successful because they are knowledgeable, multilingual (Spanish, Portuguese, Dutch and the African languages of Fante, Akan and Ga), well-trained, trustworthy and committed. Plus, they are passionate about Naugatuck and the surrounding greater Waterbury region. They not only live and work here; they are involved in the community, serving a variety of civic organizations and clubs.
When you visit our Naugatuck office, you'll discover a warm, family-like ambiance, where we embrace our customers with unparalleled hospitality. Customers are always our first priority. We take great pride in delivering expert, thorough service. From capturing every detail about your property in the paperwork to negotiating the best price for you to ensuring that you understand each step of the closing, we focus on exceeding your expectations. You are invited to learn more about our diverse team of agents and our community.
About David
David L. Bradt brings 13 years of experience in dealing with people from a cross section of socio-economic backgrounds. He enjoys working with the challenges of first-time homebuyers, seniors who are down-sizing, and growing families who may need to accommodate in-laws as well as their own children.
David has been married for 50 years and is a grandfather and great-grandfather. He has also been an urban pastor and counselor, for over 45 years.
David loves helping people find the home of their dreams. He will always be in your corner and do what's best for you and your family. Professional, friendly, knowledgeable, courteous, and always honest with the clients who entrust him with their affairs.
David is willing to put his experience to work for you with an excellent company, a fine staff, and the tools need to help you in these challenging economic times. Whether selling, listing, renting or investing, give David a call. You will get the attention you deserve. David can be reached at 203-706-1203 or 203-578-5065.
David Bradt's Listings